B.Sc. City & Regional Planning Course
The curriculum for the eight semesters of B.Sc. course in City & Regional Planning is designed to produce professionals who can serve as development managers of our urban and rural areas. Several new courses are introduced, considering the market demands, entrepreneurial skills, and cutting edge technologies.
City and Regional Planning is an interdisciplinary field which deals with the social, economic, and physical aspects of the society and the built environment. Accordingly, the department offers related subjects such as Active Citizenship and Development Planning, Sociology, Entrepreneurship, Finance Planning, Development Economics, Climate Change Adaptation, Disaster Management, Urban Regeneration and Conservation, Master Planning, Estate Management, Transportation Planning, Housing Development Planning and Urban Design. Moreover the students are equipped with Related software techniques including ArcGIS, AutoCAD, SPSS, Sketchup, 3D Max, Photoshop, Primavera, EPANET, HCS, and TransCAD. Along with these teaching communication skills, survey planning and dealing with people is a crucial part of the training in the department. Therefore, the graduates of this Department are trained not only in planning and engineering subjects but also in management and social sciences.
Practical Work
Cities and regions are the real field laboratories for Town Planners and proper functioning of urban planning contribute towards better life standards. Therefore, practical work is included in the course work of four years to train students to deal with real world planning issues.
The assignments consist of data collection from different institutions and general public, mathematical and theoretical analysis, and preparation of policies and plans for solutions. Notable practical works include preparation of Master Plans, Housing Scheme Planning and Development, Transportation Plans, Urban Regeneration and Conservation Planning, Environmental Planning, Urban Design, Planning for New Towns, Industrial Estate Planning, and Landscape Design and. These also involve extensive use of spatial and planning data analysis softwares. Overall, the students are equipped with necessary analytical and presentation skills demanded by the public and private sector employers.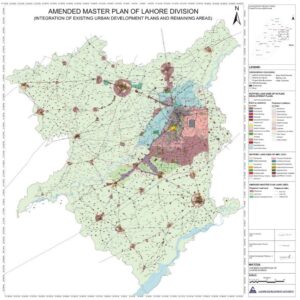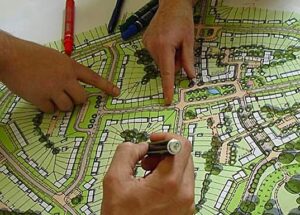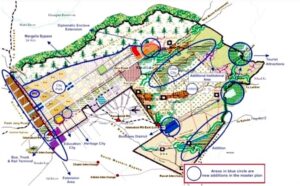 Instructional Tours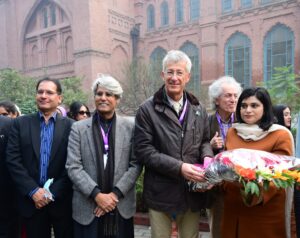 The Department regularly arrange instructional field tours for practical demonstration of theoretical concepts. Such tours comprise of visits to housing schemes, industrial estates, open spaces, public buildings, as well as public and private sector planning organisations like Lahore Development Authority, Defence Housing Authority, Capital Development Authority etc. to interact with field staff and learn through briefing about working of such organizations. Study tours range from day trips within Lahore to extensive study of other cities. The Master Planning course includes two weeks long visit to any city of the country to conduct various surveys, viz. land-use, socio-economic, transportation, utility services, industries, and public facilities etc and it is a real time exercise. These visits are well planned by the department through links established with public and private sector organizations for visits, briefings, and exchange of views as well as data sharing.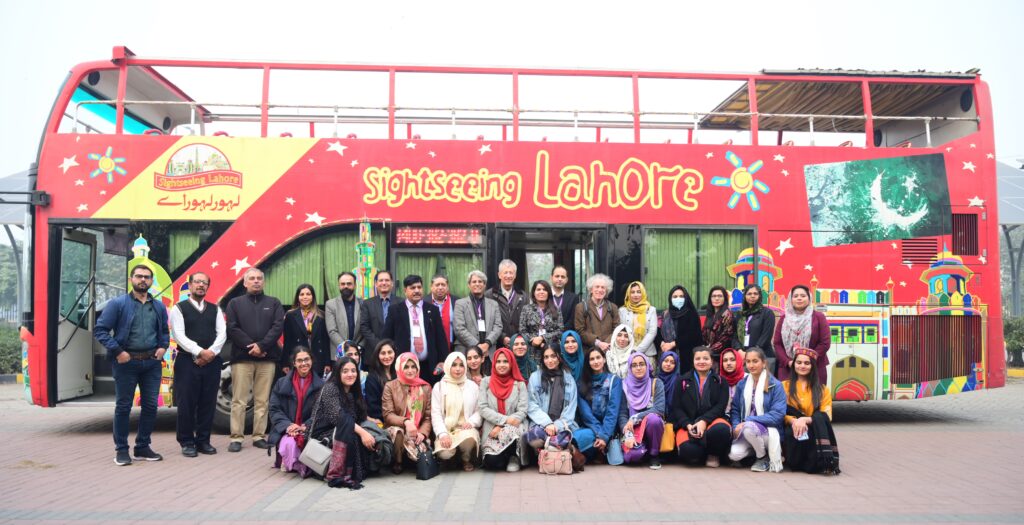 WHERE OUR GRADUATES ARE WORKING?
During the recent years, City and Regional Planning has emerged as a popular discipline and a profession with very high employment rate. Keeping in view the growing demand of our graduates in Pakistan and abroad, the university has increased the number of seats allocated for its undergraduate programme. Some of the recruiting agencies in the government sector include:
Universities offering City & Regional Planning programs

Planning Commission of Pakistan

Ministry of Housing, Environment and Urban Affairs

The Urban Unit, Punjab & KP

Punjab Housing and Town Planning Agency

Development Authorities (LDA, CDA, MDA, GDA, KDA, GDA, SDA, RDA and the like)

Metropolitan/Municipl Corporations, and Tehsil Councils

Federal Government Employees Housing Authority

Armed Forces (MES and Disgn Directorates)

Civil Aviation Authority

Pakistan Government Employees Housing Authority

NDMA, PDMAs and Punjab Emergency Services
Furthermore, there are numerous employment opportunities in the local, national and international NGO's and private planning consultancy firms. Our graduates are also extensively working in the real estate sector with the private entities such as Graana.com, Behria Town, DHAs,  and other land developers. Thus, the City & Regional Planning professionals hold key portfolios at the local, provincial, and national level institutions.